There is no hiding the fact that men are prone to hair loss more than women. In men, this problem is basically known as androgen alopecia. Another name for it is male pattern baldness. But luckily, there are quite a few homemade remedies for hair growth. But before we discuss any home remedies for hair growth it is important that we look at the factors which may cause it.
There are quite a few factors. But the most important factor is hereditary factors.
It can run in a family for generations. Some of the other factors include lack of vitamins, stress, sudden shock, inadequate nutrition, and anxiety.
Any prolonged illnesses such as typhoid, syphilis, and anemia can also cause baldness. Luckily though there are quite a few natural remedies for hair growth and thickness for you to turn to.
Most men begin losing hair when they reach their 40's but there are many who may even start having these problems when they are in their 20's. In men, hair loss can even be categorized as a metabolic disorder.
But as long as you have home remedies for hair growth, you have nothing to worry about.
The fact of the matter is that preventing hair loss is not that difficult. With so many home remedies there is absolutely nothing to fear. So what are the best home remedies for hair growth? Let's take a look at a few of the best ones:
For more on hair care, check out:
Best Home Remedies for Shiny Hair
Home Remedies for Damaged Hair
Home Remedies for Hair Growth
Henna – Natural Remedy for Hair Health
First and foremost of all-natural remedies is henna. Take four tablespoons of henna leaves and some mustard. Mix both of these ingredients and then boil the mixture.
Once the mixture is boiled, run it through a filter and then put it inside a bottle. This mixture can then be used for massaging bald patches on your head.
Fenugreek – Remedy to Getting Thick Hair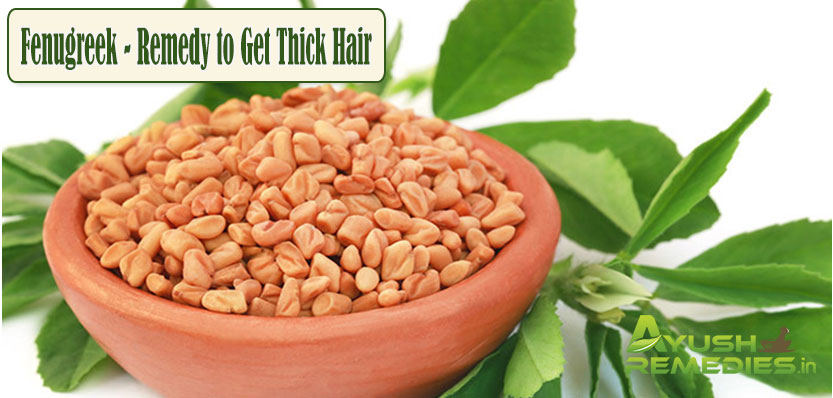 The next thing you can do as far as home remedies for thick hair and hair growth are concerned is to take some fenugreek seeds and mix them into the water for excellent results.
Apply this mixture on your head and then massage your scalp. This treatment needs to be done at least 40 minutes before you go in for a bath. If you want the best results then you need to do this every single day without fail.
Onion – Natural Treatment for Hair Growth
The third option among home remedies for hair growth involves making an onion paste and putting it on the bald areas of your head. And when the areas become red, it's time for you to put some honey on it.
Honey and Egg – Remedy for Hair growth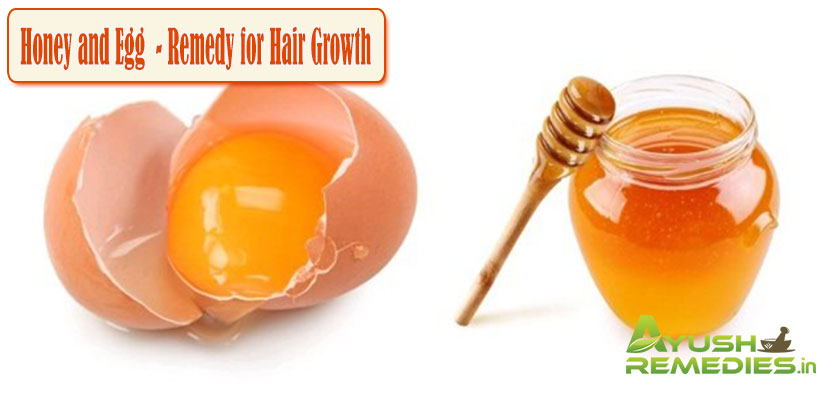 A mixture of honey and egg yolk can work really well as far as a natural remedy for hair growth is concerned. Just let it rest on your hair for an hour or so and then it thoroughly to get rid of it and help your hair grow.
Spinach – Natural Remedy to Cure Hair Fall
Spinach juice is another excellent herbal remedy for hair growth. All you have to do is rub it on your hair for a few days and you will start seeing amazing results.
Lemon Juice – Remedy to Prevent Hair Fall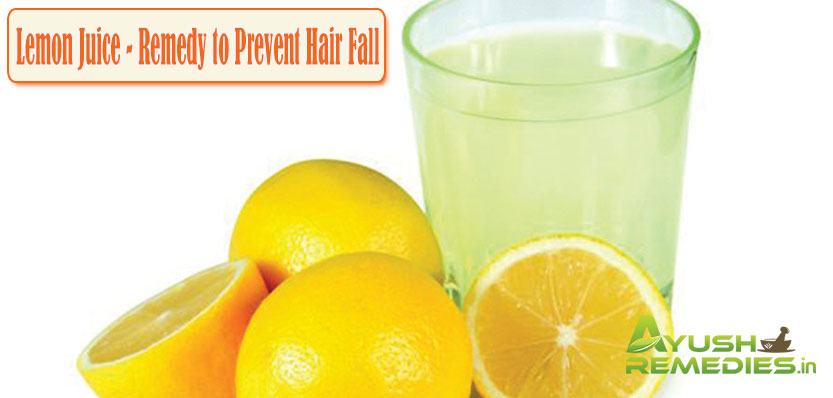 Taking some lemon juice in a cup and adding some banyan tree root to it is another great home remedy for hair growth. All you need to do is use this solution on your hair for a few days and you will get the results you want.
Don't forget to put some coconut oil into your scalp as well before you go and wash your hair.
Rosemary – Remedy for Dandruff

The next thing you can do is to take some rosemary leaves and put them into some water. Put this solution into your shampoo while bathing. This will not only help you prevent hair fall but will also help you fight dandruff in your hair.
Lemon – Remedy to Increase Growth of Hair
You can even take a plain lemon, cut it and rub it all over your scalp. It is also counted as potent natural home remedies for hair growth as well as to enhance the thickness and strength of our hair.
This is something you will have to do for a few months in order to get the best results though.
Almond Oil – Remedy for Thick Hair
The next most effective home remedies for hair growth and thickness that we're going to mention is almond oil. When you massage your scalp with this at least twice every week, you can certainly help your hair grow.
What's more, this is one of the preferred methods of growing hair all around the world.
Use Curd and Camphor – Remedy for Growth of Hair
Curd and camphor together can really be helpful as well. This is a great homemade remedy for the growth of hair. You need to take an equal quantity of curd and camphor and mix them thoroughly.
Wait for a few minutes and then apply this paste all over your scalp. Leave the paste on your scalp for at least 3 hours before you wash it off. And ensure you use only warm water to wash it off and nothing else.
There are countless people from all around the world who have tried a number of excellent home remedies for hair growth. All you have to do is choose any of the above-mentioned remedies and start them right away. This will surely help you regain your hair and its thickness.
You may like reading:
Best Home Remedies for Oily Hair
Home Remedies for Dry Hair
You May Like…