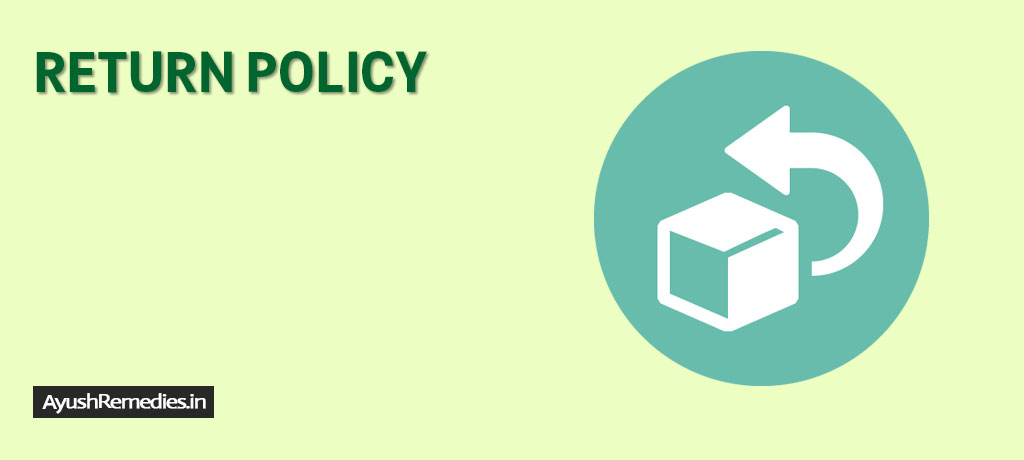 We are always cautious about packing and sending our herbal products in India, and we are quite confident that you will not get disheartened while using these ayurvedic products.
If you still think that these products haven't fulfilled your demands, then we have an offer of return policy as well. This covers 7 days money-back guarantee to count from the day you obtain your product less than 25% of restocking, handling, and shipping charges.
The return policy of Ayush Remedies says that you may return the unopened products. After doing a brief inspection of those supplements, we will refund the money you have returned to us.
Any mark or indication of these products' use won't entertain the money back, and we strictly follow this protocol without any exceptions made.
If you do not return the whole order, then the part you have returned would be refunded minus the previously mentioned costs.
Important Note:
If the items are returned to us because of non-acceptance of the items/incomplete address/unclaimed products, it will be refunded according to our return policy only in which you will get your money except the 25% restocking, handling, and shipping cost.
Kindly note that few countries do not allow herbal products' personal use as per their import policies.
Therefore, you have first to go and check about all the rules and regulations of your country before proceeding to pay since it would not be possible for us to know about every country's import policies.
Want to claim a refund? Kindly contact us here.
* All returns are subjected to 25% less as re-stocking charges covering restocking, shipping, and handling price. Restocking charges are fixed and are not subjected to change.