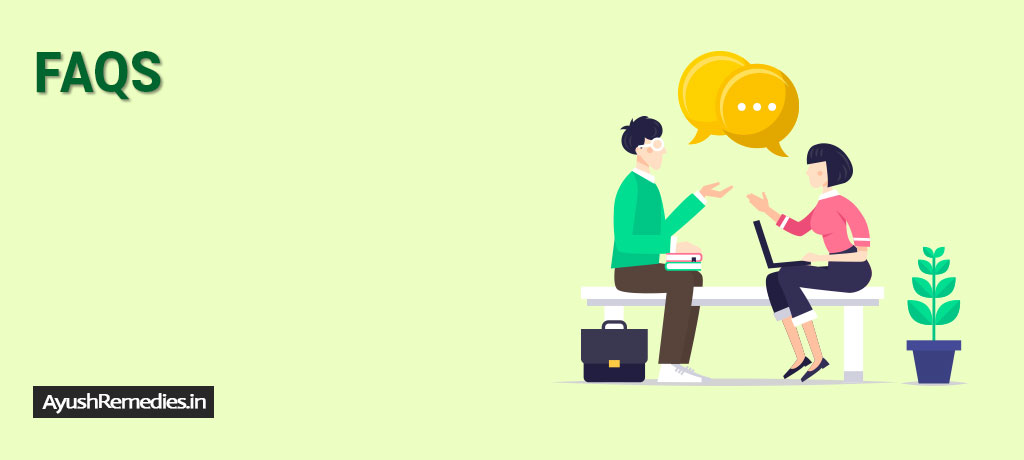 Go through these frequently asked questions if you are planning to buy our ayurvedic products in India. These herbal supplements FAQs cover the common queries that are asked by our Indian consumers, since your doubts might be the same as others and so before proceeding to ask us individually why not view these!
After learning these FAQs if you still have any questions we will serve you as early as possible to clear your uncertainty.
What is the expected duration for my order to arrive?
Our ayurvedic products in India generally arrive at the respective destination within the range of 3 to 5 business days. However, in a few cases, it may exceed the given time-frame due to postal delay. So please be patient.
Do you except returns?
We are confident that you will definitely like our herbal supplements but if you still find anything that is not worthy of your penny we provide you return of the unsealed items within 7 days starting from the day you receive the item.
You will receive your refund in the same format used during the payment procedure. Please go through our Return Policy for the complete information related to it.
How much duration does it take for these ayurvedic products to show results?
We recommend you taking these ayurvedic products for about 3 to 4 months to get permanent outcomes. Though this is an average estimation and might be different for specific individuals.
This entirely is depended on a person's current health condition and his or her own potential to get cured. There are cases of individuals who got the results within 3 months and others reported taking around 6 long months.
Are there any shipping charges for the delivery in India?
There is an additional packing, handling and shipping charges, and that cost Rs. 100 for those who want the delivery of herbal supplements with COD facility. Shipping charges for other payment methods are FREE.
Do you have any retail shops anywhere in India?
We do not have any retail shops anywhere in India. We simply have an online money transaction facility for the sake of genuineness of our ayurvedic products; else it could lead to duplicate the product or frauds.
How can I buy your herbal supplements in India?
Purchasing our herbal supplements in India is easy. If you want to buy these ayurvedic products here then follow these 1-2-3 steps of instructions:
Select the package whichever you wish to buy. Now click the ADD TO CART button and view our Payment Detail page which shows up right after the 'click'. This is the page where we have mentioned about our bank account information.
Choose any one of the following money transaction facility for proceeding to paycheque, bank transfer (NEFT) or demand draft (DD).
Send us an email or SMS regarding your transaction details and shipping address.
We dispatch the products straight after we get the confirmation about the payment using FedEx / EMS Speed Post India. We also offer Cash on Delivery facility in case you want to make the payment after the product delivery.
Can I take herbal supplements during pregnancy?
There are few herbs that should not be taken during pregnancy and lactation. So, it will be safer to avoid taking herbal remedies for those who are pregnant or breastfeeding.