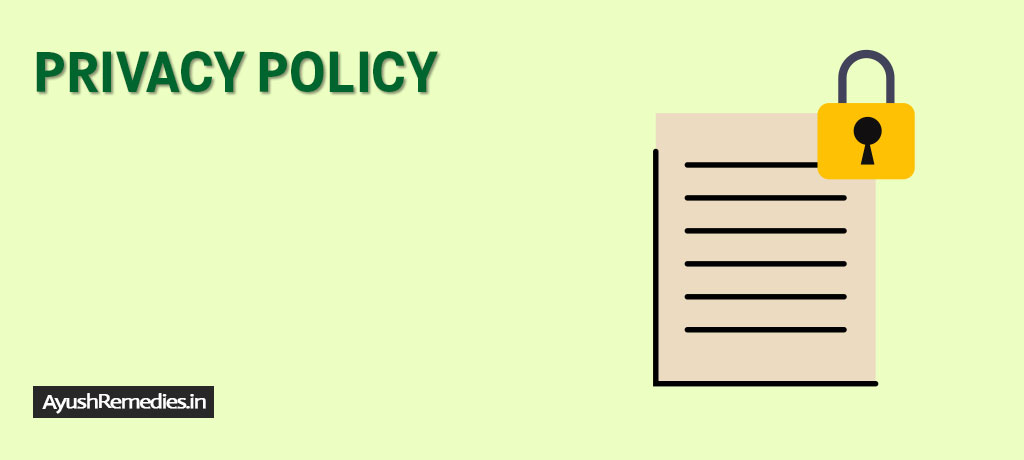 We, at Ayush Remedies, assure that any kind of personal details that we collect from our users such as their names, addresses, contact numbers, etc. are kept shielded always, and in no way any third party can retrieve that.
This is what the privacy policy of herbal products and supplements is meant to be. You are free to ask queries, order products, post feedbacks, receive the newsletters or any other materials from here once you are registered. Details that we gather for this are as follows:
Name
Address
Email address
Phone number
Credit Card Information
Our job is to reach you once you place your order and at this point the interaction is really necessary to reply to email inquiries regarding that order.
Other reasons for communicating with you is to enable you to participate in various discussions or to send a newsletter. In any of the cases, we will not share any of your personal data with anybody except for the mechanism essential to complete the further processing of that order.
You may anytime register to our website if you are interested in receiving our newsletters and any other updates related to our products and/or services.
Once you complete the registration process you will be eligible to get such kind of benefits. In case if you do not want to get any information regarding anything, you are free to unsubscribe anytime, that is pretty unlikely.
Ayush remedies privacy policy also says that you need to make sure that the details entered by you are accurate and precise in order to prevent them from any kind of unauthorized access.
In addition to this, we also have appropriate physical, electronic, and managerial techniques to encapsulate the information we collect here online. Therefore, stay calm!