There are quite a few home remedies for dry skin available nowadays but still, there are many people who prefer using creams to try and fix their skin. These creams are easily available too and that's why people don't even bother to search around for a better remedy. There are some creams that are all-natural as well but they are a little harder to find. Therefore, home remedies are the best.
If you do a little research, you will find that home remedies for dry skin are far better than the commercial lotions and creams found in the market.
These commercial creams include solvents or alcohol which makes them disappear and not be sticky. But who would want to put such things on their skin?
If you're the type of person who loves finding DIY solutions for everything then this is the article for you. You will find a few natural remedies and using any of them will guarantee better skin.
Natural Home Remedies for Dry Skin
The constant work that you put your skin through at work like painting, sanding, tile work, etc. can make your skin dry. Some other jobs which take a toll on your skin include teachers, contractors, nurses, landscapers, etc.
And when your skin eventually cracks because it is so dry you will start feeling pain and therefore restrict your activities. You wouldn't want that right?
So why not get used to some home remedies for dry skin right away? Let's take a look at some of the best:
Best 9 Home Remedies for Dry Skin
Aloe Vera Gel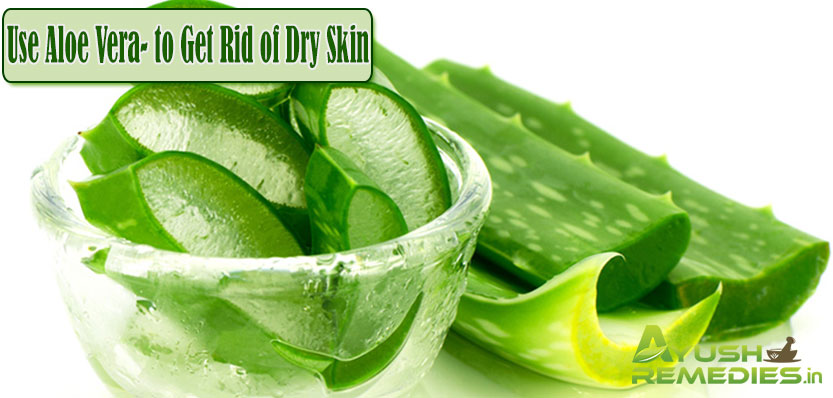 You can't have a list of home remedies for dry skin without including aloe vera now, can you? This gel has special acids that remove your dead skin cells.
It is recommended that you use them straight from the plant. Just cut the leaf and split it open from the base. Take the gel from inside there and put it on the area of your skin which is dry.
Eat Fish
Another thing which you could do is to eat more fish than live in cold water like herring, tuna, salmon, sardines and mackerel.
These fish have omega-3 fatty acids and they can really help get rid of dry skin. This is what the Japanese use to retain their youthful looks well into their 50's.
Rice Vinegar
Rice vinegar is another great home remedy. It has been known to not only help with keeping your skin youthful but also in increasing the longevity of your life.
One of the reasons it can do this is because it increases the vitamin C potency in your body which is a very powerful antioxidant and does wonder for your complexion.
Essential Oil with Lavender and Rosemary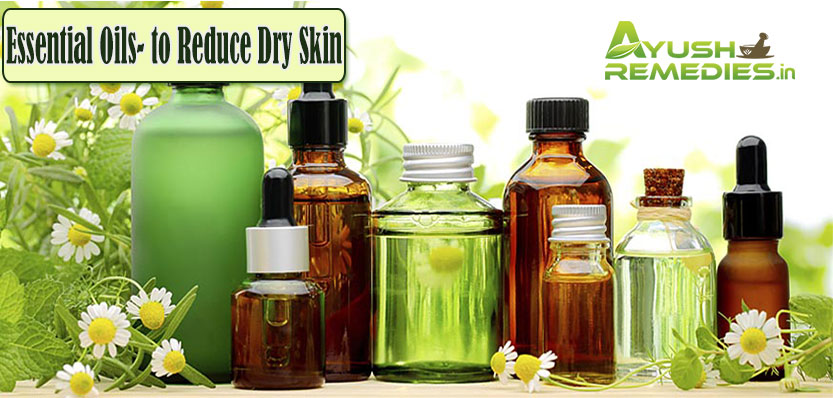 When speaking of home remedies for dry skin, you just can't go without talking about essential oils either.
Take 10 drops of lavender, 8 drops of rosemary and 12 drops of chamomile and 2 ounces of sesame oil to make a solution which you can rub onto your body everyday immediately after your bath for the best results.
Hydrotherapy
Hydrotherapy is one of the latest home remedies for dry skin. But it is just as effective as any other skincare remedy on this list. All you have to do is prepare a bath and put 2 cups of Epsom salt along with few pieces of dried seaweed into it.
Then just sit and relax in this bath for half an hour. Once the time is up get out of the bath and rub your skin with some Epsom salt before the moisture disappears. This will further help in getting rid of dry skin permanently.
Flaxseed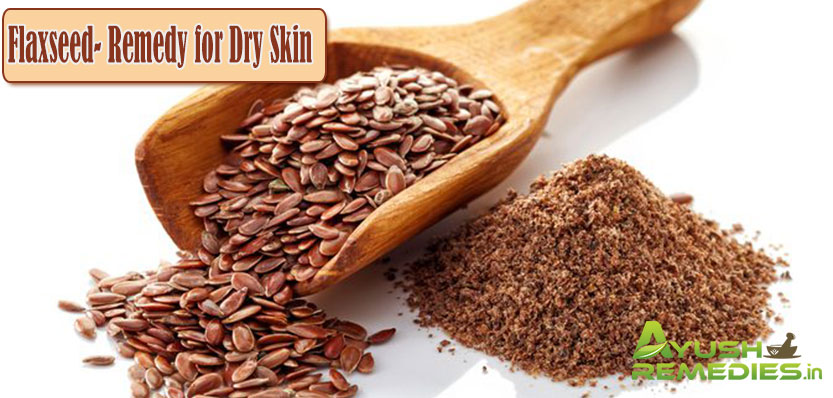 Flaxseed is another remedy which can't go unmentioned as far as home remedies for dry skin are concerned.
2 teaspoons of flaxseed oil every morning is all you need for the best results. It works by replenishing your skin oils and this helps them retain moisture.
Facial Mask
A homemade facial mask is another excellent choice as far as home remedies for dry skin are concerned. All you have to do is mix rice bran along with avocado puree and water and make a paste to use as a mask.
Leave the mask on for an hour or so and then rinse it off.
You May Like…